Business Ideas, The Trends To Follow In 2022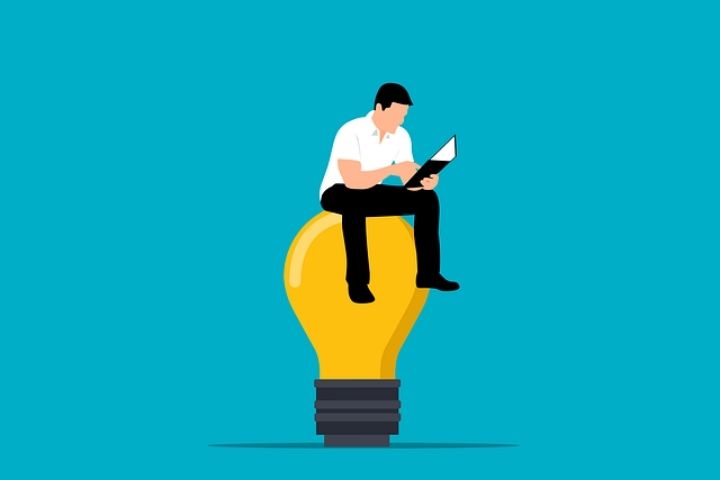 Business Ideas : Has the pandemic caused you to reconsider your professional situation? If Yes then you are not alone and you are also surely in the best time to do so. Mentally, the idea settled in you. 
Economically, the recovery is setting in and traditional companies are less popular. Involuntarily, we make a link between well-established companies, capitalism, the culture of all-for-yourself, the Covid 19 pandemic. 
We mix all these ideas and we come out with the one that the world after the pandemic must be different from yesterday . And if it also involved new companies? Every business idea presented here will literally explode in 2022 and the years to come, there is necessarily an idea for you.
Web Jobs, A Multitude Of Possibilities
The web is developing and we have rethought its use with the pandemic. Let's continue on this path:
Website designer, an ever-present business idea
This is not a new activity but today, all companies and shops have definitely understood that the Internet is necessary to be always visible . The pandemic and the confinements have highlighted it well, the status quo is no longer possible.
Web content writer
All websites require content that is both pleasant to read, relevant and thought out to promote the referencing of the site concerned. Usually a freelance job, web editor is an opportunity for the future because the need for content can not dry up.
Develop your craft on sales platforms, a modern and traditional business idea at the same time
Do you have a gift in carpentry, jewelry, painting or other? Why not use the visibility of e-commerce like Amazon to develop your new professional activity there? Their logistics allow you to focus only on your core business and offer you incredible visibility.
Get started in affiliate marketing, an idea
Affiliation is the paid promotion of a product or service sold on the Internet through its site or social networks . It is a very common method on the Internet and in which one can get started as there are always new opportunities to seize and growing business. We also give you some training advice on affiliation in a dedicated article.
Developing influencer marketing, Instagram as a business creation
You don't make a living being an influencer on Instagram overnight. It is a work of perseverance built on the quality of its communications and the solidity of its network. But when you communicate on a subject for which you bring real added value, exceptional opportunities also exist, and they seem to have no limits.
Trade domain names
It is a sector that is still quite young but which leaves room for professionalization, it is the trade in domain names . Each site name is a blank address that can be bought for a few euros, and can be worth much more if a site has been created on it. But those same addresses can be worth real money when businesses take an interest in them. Imagine the value of a domain name containing the word mask or covid at the time of the first confinement, and you will have an idea of ​​the potential.
The food truck, a rolling business idea
Business car parks and campuses, downtown and residential areas, the food truck is settling into the landscape. The latter is still so sparse that there are real opportunities to find a business idea in the field. Generalist, mono-product or thematic, be open to your ideas.
Food rebalancing coaching
The food truck is not always good for the abs. This is when it makes sense to call on a food rebalancing coach . Online or face-to-face, he accompanies you on a regular basis in your relearning of nutrition adapted to your needs and your morphology. With the kilos taken during the confinements, it is ideal.
Home delivery service
Health restrictions mean that we go out less and even when these are lifted, we will see that habits have changed. It's time to start a home aperitif delivery business . From classic products to top-of-the-range service with quality alcohol and catering products, your improvised parties will take on a new dimension.
Open a single-product restaurant
By restaurant we mean a place to eat as can also be a bakery or pastry shop. But it is a sector in full exposure and the opportunity for an original business idea .
Peer-to-peer car rental service
Teleworking pushes us to be more sedentary, and therefore to use our car less. Rather than owning one or two per couple, renting is an increasingly popular solution. Now is the time to offer a peer-to-peer car rental business . We can play the role of technical intermediary, there are already some inefficient sites that could very well be robbed of their position. You can also invest in the vehicles yourself and rent them out. With growing demand, profitability will quickly be there.
Also read : Relationship Marketing