Best Tools To Analyze Activity On Network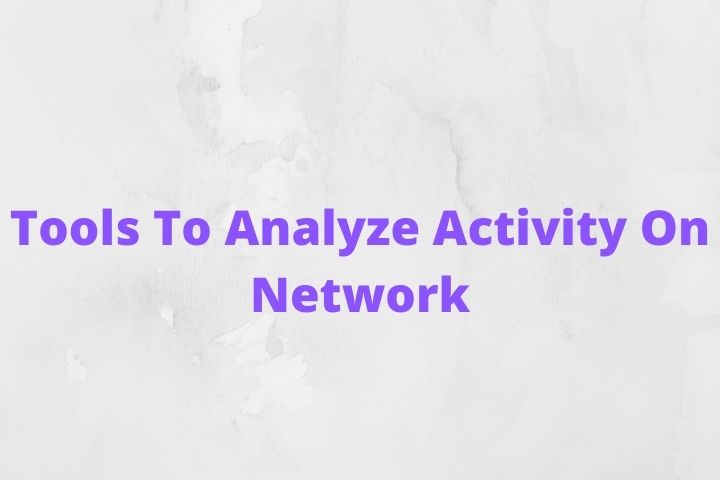 We explained about best tools to analyze activity on network. Behind every social media campaign there is a great job and a long process: Interact and answer questions, complaints or comments from our public; create a content suitable to the target, that is, that is of interest and that they find what they really expect from us; form a community that feels related to our interests, that people share things with each other, but also with the brand; get user participation , create interest with our actions and publications. 
And last but not least, the measurement and analysis of the impact of our actions.
In this post we will focus on the last point mentioned: The analysis .
There are many tools to analyze the impact of a campaign, the profile of a community or if the content we publish is the most appropriate. In short, utilities that allow us to check, before it is too late, that we are moving in the right direction.
We can see 5 tools to facilitate our work:
Peerindex

is a tool to measure our influence on social networks such as Twitter, Facebook and LinkedIn, as well as blogs and Quora. The number of followers can be a way to measure the influence on the network , but it is not always the most reliable. Peerindex uses its own score, based on three factors: authority , activity, and audience . Using a complex algorithm , it establishes a score that is between 1 and 100 so that the user discovers the influence it has on the network. In addition, it also allows us to know more about our community, since it allows us to know who stops following us, who has started to follow us or statistical data about our community, among other functionalities. Knowing our reputation through Peerindex is as easy as entering the web and logging in through Twitter or Facebook.

Tweetstats

Just by entering a Twitter user, we will be able to know many statistical data of an account . This tool allows you to know, for example, how many tweets you have published during a month, what day that account is most active, at what time, and the number of mentions or retweets . Tweetstats is completely free and is primarily based on Twitter. Another highlight is the format in which the data is presented. After the analysis, it offers us a very visual bar graph for each point.

Hashtracking

Tool that focuses on tracking hashtags. Very suitable for those campaigns that need to know how much influence a certain concept has. Hashtracking tracks a hashtag for the last 24 hours . It shows us the latest tweets that have mentioned the concept we are analyzing, the impressions that the hashtag has obtained or the users who used that concept and also have a significant number of followers.

Socialbro

focuses solely on Twitter . As we already mentioned in its day , it is a free tool that allows us to do a good analysis of our community , since it shows the followers we have, the followers that do not follow us, recent unfollows or new followers, among many other filters . It also allows us to analyze the competition, know the best time to tweet, even schedule tweets to be published at the time with the most active followers, extract statistics and many more functions. Without a doubt, it is a tool that must be known when managing Twitter accounts.

Topsy

has the appearance of a typical search engine , with the difference that it allows you to search all the tweets that have been made from a Twitter account and the mentions that have been made. The results are presented to us by week or month. By accessing one of these tabs we can find out who has mentioned us and evaluate a bit the viral effect of our publications on Twitter. It also allows you to filter tweets that contain links, photos or videos. We can also sort tweets and mentions by date or by relevance .
Also Read : Best Plugins And Extensions For Gmail