All You Need To Know About Best Sports Watches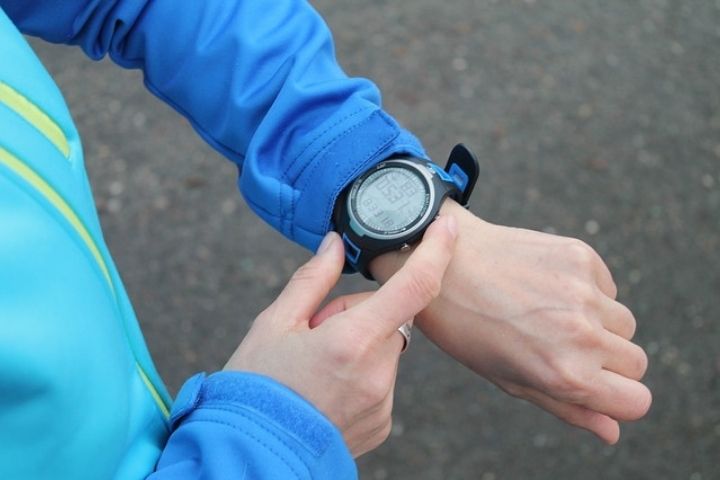 In this article you will find the best sports watch in value for money on the market and other excellent options that can currently be purchased on the market. And it is that a running watch with GPS to monitor your favorite activity, is the best way to follow the evolution of your physical form. Also, they don't just include sports features.
These high-tech watches come packed with a ton of lifestyle features and perks that you'll wear even after you take off your running shoes. Compare and take into account the suggestions that will help you to wear the most suitable one on your wrist. At the end of this article, you can take a look at our guide to buy the most suitable sports watch.
In our ranking and comparison table , we include the 14 best running sports watches for those who start and for the most experts. In all the categories you will see the models that present a better purchase option and an analysis of each of them.
Polar M430
A great watch for running fans , with an extraordinary value for money. The Polar M430, fortunately, has kept all the good things about the M400 and made it the big favorite at the time. And to improve on its predecessor, they have added useful new functions that make it a very desirable sports watch.
It is able to check the level of your physical state in any situation or place, through the Polar Fitness Test. In addition, it offers you the heart rate data on your wrist, without the need for elastic bands.
It's perfect if you're just starting to run as it keeps track of your pace, distance, and altitude. It even does it when you run indoors, from the movements of your wrist. It also shows you information about your sleep quality thanks to Polar Sleep Plus. In this way it helps you to know your patterns when you sleep, so that you have healthier habits and that help improve your performance.
Main features
›Weight: 51 g. Screen resolution: 128×128 px.
›Heart rate: On the wrist.
›Water resistance: WR30 withstands accidental splashes, rain, sweat.
›Battery life: 8 h. gps mode and 8 days watch mode.
›Connectivity: smart notifications.
›Sports profiles: activity, running, gym, fitness.
›Sensors: GPS.
Garmin Forerunner 45
The Garmin Forerunner 45 is a great upgrade in terms of design and features from the Forerunner 35. And it has one feature in particular that makes it a great option for novice runners: the Garmin Coach.
This offers training plans for 5K, 10K and half marathon events that are tailored to your running ability and goals for those events.
Once you set up your plan in the Garmin Connect app, all the workouts involved are synced to the 45 and will then guide you through each training session. It is the perfect way to ensure that you are training as effectively as possible before an event and thus not risking an over injury.
Ideal for any type of runner . In addition to Garmin Coach, the 45 also has more sport modes than the 35, a new circular design with an additional button that makes it easier to navigate menus on the watch, and a color display.
The Garmin Forerunner 45 is probably the best running sports watch you can buy today for its price. It offers an attractive design and a number of great features. These include GPS tracking, a heart rate monitor, and the ability to follow structured workouts. Even complete training plans from the wrist.
With that in mind, you hardly need to go any further if you are looking for help choosing the first GPS smartwatch. So if you're serious about improving your performance, it could be the best money you've ever spent.
Also Read : Everything You Need To Know About Google's zero position?
Main Features
›Weight: Small: 32 g and large: 36 g, small: 39.5 x 39.5 x 11.4 mm, large: 42 x 42 x 11.4 mm.
›Heart rate: On the wrist. Garmin Elevate.
›Water resistance: 5 ATM, suitable for swimming.
›Battery life: Smart watch mode: up to 7 days; GPS mode: up to 13 hours.
›Connectivity: Phone notifications on the watch, compatible with online sports communities, music control.
›Sport profiles: activity, fitness, running, cycling.
›Sensors: GPS, GLONASS, Galileo.
Suunto Spartan Trainer Wrist HR
The Suunto Spartan Trainer Wrist HR is an incredibly feature-rich GPS sports watch . Its full running profile with multisport mode connects well with sensors, tracking everything you need. It also offers great navigation features that no rival for its price can match.
Its battery lasts from 8 to 10 hours in the configuration with the GPS in better precision. But it can be extended to 30 hours if the GPS accuracy is reduced.
And if you're a triathlete on a budget, the Spartan Trainer Wrist HR is an outstanding option. It has a triathlon training mode, which its price rivals do not possess. In fact, it has a sports mode for almost everything you want to track.
It offers a quick GPS location , altimeter, coordinate system, color display and 5 buttons, real-time training charts. In addition, you can configure multiple screens to show all the data you want for a certain sport.
The GPS functions are impressive for a mid-range tracker. It's easy to create routes and send them to the watch to follow mid-race.
Main features
›Weight: 56 g. Measurements: 46 x 46 x 15.7 mm. Color display.
›Heart rate: On the wrist.
›Water resistance: 50 m (according to ISO 6425).
›Battery life: In time mode 14 days, training mode with GPS 10 h – 16 h – 30 h, with 24/7 monitoring and mobile notifications 7 days.
›Connectivity: Bluetooth Smart, compatible with Suunto Movescount, phone notifications on the watch, compatible with online sports communities.
›Sport profiles: activity, running, swimming, cycling, triathlon.
›Sensors: GPS, altimeter.