The Best Professional MultiFunction Printers Of 2021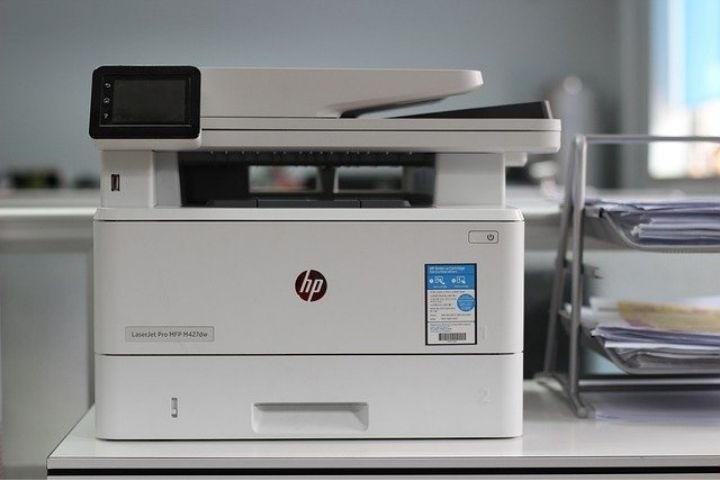 Are you looking for a multifunction printers with which to achieve a professional appearance in your work? We show you the best offer on the market in printers and multifunction equipment for those looking for high quality.
In recent years, the landscape of printers and MFPs for professional users has changed a lot. Gone are those clunky, oversized printer designs to give way to functional models that guarantee usability without neglecting efficiency. 
These new professional multifunction printers all guarantee wireless communications, which has allowed the equipment to be located anywhere in a study, home or office, and not next to a computer or router .

The current offer of professional printers can be found based on two types of printing technology; on the one hand, the inkjet ones (which are the majority of those discussed here); and on the other, those of laser modality.

Laser printer models generally offer faster printing speeds, but are usually higher in price. In the case of having to print photos or color documents, the models of professional inkjet multifunction printers tend to offer better qualities in the finishes of the jobs

In addition, the costs per printed page have become very attractive and competitive compared to laser models, for which traditionally the cost per page has always been much lower. You can take a look at our article on  the best printers of the year.
Also Read : Everything You Need To Know About Tools To Work In Cloud
HP OfficeJet Pro 9010
The OfficeJet Pro of the new 9000 Series is part of the new models presented by the HP company for those small businesses and departmental groups that need to get the most out of their quality prints, making use of ink printing technology.

The OfficeJet Pro 9010 allows two-sided, dual-pass copying and scanning. It offers a 2.65-inch color touch screen from where you can sort jobs, although the greatest potential will be found using the HP Smart app from a mobile device.

It has a 250-sheet input tray and offers speeds of up to 24 ppm in black and 20 ppm in color. You can contract with the team the professional printing plan associated with the HP Instant Ink Business program with which you will receive your ink cartridges to guarantee up to 700 prints per month for a price of € 19.99 per month.
Brother MFC-J5330DW
Another model of multifunction printer that bases its operation on inkjet technology, with the difference that it supports the handling of DIN-A3 size paper for vertical environments with somewhat more specific needs.

In terms of speeds, it closely resembles that of HP's Office Jet Pro with an average of 22 ppm in monochrome and 20 ppm in color and a first page out time of around 9 seconds.

Its color LCD screen is somewhat more rustic and you will need the controls that come with the printer to move around the interface. As for its input tray, it is also a 250-sheet automatic feeder in the scanner tray.

To highlight the possibility of acquiring Epson XL format cartridges with which printing of up to 3000 pages in black and 1500 in color is guaranteed before having to replace them. The Brother MFC-J5330DW also offers double-sided printing as standard.
Canon Pixma G6050
The Pixma G6050 is a color multifunction model with which you can print, copy and scan documents at the highest quality, within a business environment in which its functionality is shared with other colleagues.

Compared to other competitive brands, it has a slightly higher purchase price, but it is necessary to assess that the ink deposit system offered by Canon is refillable, considerably reducing the costs associated with printing each page with frankly low values ​​of just 2 euro cents per printed copy.

It features four high-yield ink tanks that can handle up to 18,000 pages printed in black or 7,700 pages in color. We can use the tilting front screen of the Pixma, or the Canon Print application, to handle the jobs that are printed. We also have an Ethernet and Wifi connection.

Despite being designed to cope with heavy workloads, this model belonging to the Canon G Series has a compact size and low height, presenting its input tray at the back and removing the printed sheets from the front.