Everything You Need To Know About Apple Watch Series 3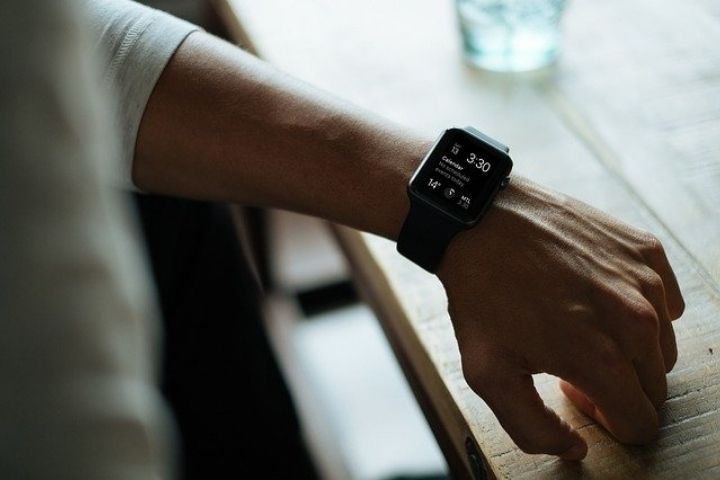 As a successor to the Apple Watch, the Apple Watch Series 3 is the standard-bearer for fitness and healthy living. It includes exercise tracking and has a waterproof shell for swimming, as well as a heart rate monitor on the bottom. 
This smartwatch is not just an evolution of the previous one. It is the direct replacement that should arrive, since Apple has maintained its efforts in its line of wearables.
Apple Watch 3 is really nice, comfortable and the finishes of a lot of quality. The screen looks great and has good tactile feedback; its handling is very intuitive and its operation is fluid and fast. Easy to configure and highly customizable, it has a multitude of functions and you can choose between the model with GPS and the model with GPS + Cellular.
General Features Of The Apple Watch Series 3
Faster performance.

Improved exercise tracking.

Super bright and clear display.

Good battery life. Up to 18 hours of autonomy.

WatchOS 5.

Apple Pay is still super useful.

Siri doesn't always work well.

Integrated GPS, GLONASS, Galileo and QZSS.

Barometric altimeter, accelerometer and gyroscope.

8 GB capacity.

Optical heart rate sensor.

Wi-Fi (802.11b / g / n at 2.4 GHz), Bluetooth 4.2.

Water resistant up to 50 meters.

Only compatible with the iPhone.
Design And Display
Design almost identical to previous models. The screen remains clear and bright. However, this makes it difficult to visualize it if you are going to run during the day, for example. The design of the Apple Watch has become an icon. People who love wearables will just know you're wearing it. If you see someone using a Fitbit, you will have to look at what model it is, but an Apple Watch is easily recognizable.
Unlike the iPhone, it may not have been a priority to update the design of this watch. Apple has chosen to keep the chassis almost identical. It is now including a new chipset and mobile connectivity in both device sizes (38mm and 42mm). And it does so by integrating the antenna into the screen, which is an innovative way to save space.
However, there has been a slight improvement in the manufacturing process. The digital button or power button feels firmer than on the previous Apple Watch.
This is almost insignificant, but it is something that can be noticed. Other than that, the only key difference is in the red dot that seems to indicate that it is the new model.
It's sleek and lightweight, although some crave a circular display. However, the screen is the optimal size and shape to display more data. It uses OLED technology, which has always been one of the most attractive on the market.
And as is common with other similar gps watches, the screen automatically turns off to conserve battery when needed. That means you have to move your wrist to turn it on.
A Standard Bearer For Healthy Living
Like the initial Apple Watch that is still on sale, the Watch 3 runs the latest Watch OS 5, which is a significant and useful upgrade. However, despite improvements in the software, this latest watch is somewhat expensive. It's also competing in a world of increasingly impressive fitness-focused watches with smart capabilities.
Apple has been promoting its place as a watchmaker aiming to be number one in the world. Something that the Apple Watch 3 tries to guarantee in some way, knowing that the competition is very tough.
There is a point to take into account in terms of prices. The GPS model has a much better offering than the new Apple Watch 4 and a very similar feature set on both.
Differences Between GPS And GPS + Cellular Models
With GPS : The Apple Watch Series 3 (GPS) allows you to send and receive messages, answer calls and receive notifications, only when it is connected to the iPhone via Bluetooth and Wi-Fi. Without the iPhone, GPS records your distance, pace, and the program you follow when you exercise.
With GPS + Cellular : The Apple Watch Series 3 (GPS + Cellular) has the same features but also has a connection to mobile networks. It offers you to be able to send and receive messages, answer calls, receive notifications and listen to Apple Music and Apple Podcasts without having to carry the iPhone with you.
To connect the Apple Watch to a mobile data network, you must use the same carrier that you use with the iPhone. If your current carrier doesn't support Apple Watch, the mobile data feature won't work. For now, the compatible telephone companies are: Orange, Vodafone and Movistar.
Also Read : All You Need To Know About Foldable Google Pixel
Your Songs On The Wrist
A relatively recent update is the addition of music playback to the GPS + Cellular model. Something that was announced at launch but, curiously, did not appear. However, you will get more with the new Apple Music playback capabilities.
The easiest way is to ask Siri to play the kind of music you want. By genre, a playlist you have already created but not synced, or just a certain song.
It is not perfect, especially when you are outdoors, walking or running. But when it works it is a dream , a futuristic scenario . The one in which you can control almost any song in the world through a conversation with your wrist. You definitely need to be integrated into the Apple Music system for all of this to work well.
However, more often than desired, Siri is having trouble connecting and will tell us to wait. This will force us to try again. All Apple Music streaming settings are very good when it works, when you ask it for the music you like and it plays it.