Advantages of Working With An ECommerce Agency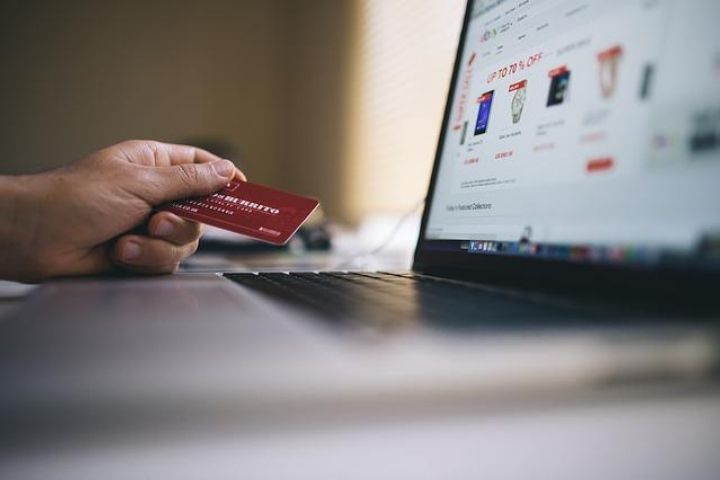 Ecommerce Agency : A new project always starts with a simple idea. However, developing that idea involves carrying out a lot of very different tasks that can test our enthusiasm and motivation for our little dream. If you feel that vertigo takes over you when thinking about designing and programming an online store, managing profiles on social networks, getting decent photographs for your products and planning your marketing and communication strategy, you should know that working with an Agency and -Commerce can be the lifesaver you are looking for.
How? What still does not work with any agency? Well, let me tell you that you are missing out on a great opportunity to approach all the vertices of your digital project in an integral way, which will allow you to focus on what is really important while saving yourself a lot of headaches.
What Is An ECommerce Agency?
An e-Commerce marketing agency is a company dedicated to offering comprehensive services to people who have or are thinking of opening an online store. Its main mission is to offer its clients the widest possible range of functions , which integrates all those tasks related to marketing and the management of a digital business.
The main difference between a digital marketing agency and an e-Commerce agency is that in the second case, the services would be specialized in selling physical or virtual goods to both B2C and B2B audiences through an eCommerce project. In this way, the e-Commerce agency team is much more specialized in this type of business and all its experience is focused on achieving direct results, prioritizing other aspects (although not excluding) such as image or visibility. 
What Specialties Or Services Do ECommerce Agencies Offer?
The services offered to clients can vary greatly depending on the agency. Some prefer to focus on SEO, others on graphic design, while others focus on the technological aspects.
The most common services of comprehensive e-Commerce agencies are:
Legal advice: it is likely that you have no idea how to request your customer's data without breaching the data protection law or you are not sure how the Retail Trade Regulation Law affects your online business. In an e-Commerce agency we know the law inside out and we will also keep you up to date when it is changed or updated.

Management of social networks: if you are not in social networks you do not exist on the internet. However, being active on all platforms is extremely demanding and requires a lot of time, as well as the skill to know what works best. Hiring the services of an e-Commerce agency will have this field covered.

Creation and programming of an online store: it is perhaps the most complicated step of the whole process, and the most important! Your website is equivalent to your physical store in the online environment. Unless you are an expert on the subject, we are sure that you will need a hand.

ERP, CRM and Marketplace integrations: Approaching the correct integration with the company's internal computer systems, as well as the synchronization of data with other channels and marketplaces, is vital in professional eCommerce projects.

Graphic design: we already talked in this post about the importance of having a good graphic design in your e-Commerce business. We know that not everyone has a good eye for creating an attractive website, which is why agencies have a full team of designers capable of creating spectacular results.

Marketing and communication strategy: don't you know what your brand has that makes it unique? Well, this is something that you should take into account if you want to position yourself with respect to your competition. E-Commerce agencies have many projects behind them, and they know exactly what works best in each area.

Web positioning: when it comes to SEO, there is nothing better than an expert on the subject to position your e-Commerce. In an agency, they will not only help you find the most suitable keywords to achieve visibility on the internet, but they will also carry out the entire optimization process for you. You should not only know what words to use but also where to place them.

Advertising and SEM campaigns: paid traffic is the order of the day. Virtually all of your competitors are already doing SEM to drive more customers to their website, so if you don't want to be left behind, you'll need help setting up your campaigns.

Logistics: from packaging to choosing the perfect shipping company, logistics in e-Commerce businesses is essential to offer a round service. In this post we tell you about the packaging trends that are taking place in the e-Commerce world.
What Are The Advantages Of Hiring The Services Of An ECommerce Agency?
We know that by now you have realized that working with an agency that knows our project in depth, and is dedicated to managing as many areas as possible in an integral way, is the most economical and practical option.
However, so that you have no doubts, we are going to review some of the most interesting advantages of working with a comprehensive team specialized in e-commerce:
It offers us a comprehensive service , capable of managing various areas of our business with the same team.

The agency knows our project in depth, which is why it is capable of proposing a coherent multifaceted strategy in all its areas and in accordance with the values and message of your brand .

Significant savings of money and time , by not having to hire different specialists separately. You avoid the learning curve that you would have to go through to learn how to manage each of the areas of our business. Investing many hours weekly in innovation, tool testing and keeping our projects up to date in the sector.

Specialized service in online commerce, by opting for an e-Commerce agency that only works with a focus on digital sales.

Agencies have access to the necessary tools and software to manage your online store that we would otherwise have to pay for out of our own pocket. For example, premium platforms to perform keyword searches, integrators, advanced CRMs, among others.

Unify and simplify- Less stress and more peace of mind  by delegating important tasks to a team specialized in online businesses and e-Commerce.

Certified GoogleAgency , which manages tens of thousands of dollars in campaigns, and gets your same investment can grow twice as much as if it were managed by someone without experience.
Also Read : Gamification In Marketing